When it's time to turn an idea
into something  clients want to pay for
many of us get all stuck in our mind.
We just don't know where to start. We grow frustrated and fall into the vicious circle of postponing or doing things half way. Our business idea gets stuck and ends up going nowhere or get mediocre results, if any. While for others….  business seems to have reached a plateau.
You need a kick start
Somebody you can trust to help you get all that info out, give it shape and turn your business idea into something clients are excited to pay you for. Someone who makes it simple to get your marketing aligned, and that works with you so you have a functional (and beautiful) website that helps those marketing goals. All in short time, and affordable.
Let's simply make it happen!
What the KickStarter does for you
Helps you out of that slumber, get in motion and see results in a very short time
Remains affordable all the way, no matter which combo of services you choose
Do-it-yourself (mostly) or we do it for you
You buy only the additional services you need, when you need them
How does this work?
marketing advice + website + more marketing time
Knowledge at your disposal
All our plans start with marketing time to use any way you want. No need to figure it all out on your own – trying to sift through all the marketing advice out there and wonder how it applies to you. Once you're armed with the marketing essentials that are a good fit for your project, you can't help but succeed in attracting new prospects and bringing in more business.
Be online in no time
To attract clients you don't need an expensive  website. You just need the right one. Pick your one-pager template from our selection. We'll add your text, (or write it for you), pictures and logo, and you are ready to get online. All in respect of your branding, fully responsible, and scalable. Ahh, and did we mention you get free hosting the first year?
We keep and eye on your progress
We don't stop where the buck stops. After your marketing essentials have been defined, and your site is up and running, for the next three months we monitor your progress and give you tips and ideas on how to stay on track  and achieve results.
The KickStart Kit works because the obstacles that are preventing you from taking action, are quickly removed and you see the light at the end of the tunnel. Whether the obstacle is lack of clarity, time, ideas, a love-hate relation with marketing, or you aiming for perfectionism, we are with you at every turn, with down-to-earth marketing & web support, so that you get up-and-running in no time.
Our packages have the essential elements you need to get started. You are paying only for what you actually need. And if you want more, we'll cater to that in the same terms.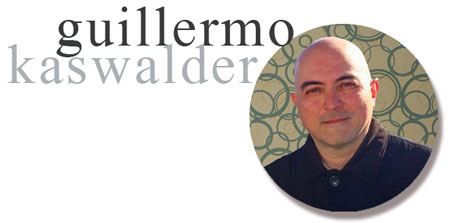 We, the folks behind the KickStart Kit are honest and resourceful communications professionals with tons of international experience in (digital) marketing, PR, Design, Web, Programing & SEO.
We bring you the best solutions that actually work for you and your business objectives. We can work in English, Spanish, Dutch & Italian, and always go far beyond the extra mile to make sure you are happy with the results.
Read more about us